niccarter
Veteran


Australia
Joined: Dec 17, 2009
Post Count: 216
Status: Offline
---
To access the new preferences for individual modules in v1.3.4 you need to access them via the Bibles listing. To get there:



Tap the button in the top right corner of the Bible tab

tap on the blue disclosure button to the right of the Bible you wish to set the preferences for

Switch to the Preferences tab



And then you can play with the preferences as you like.

Sorry about the confusion!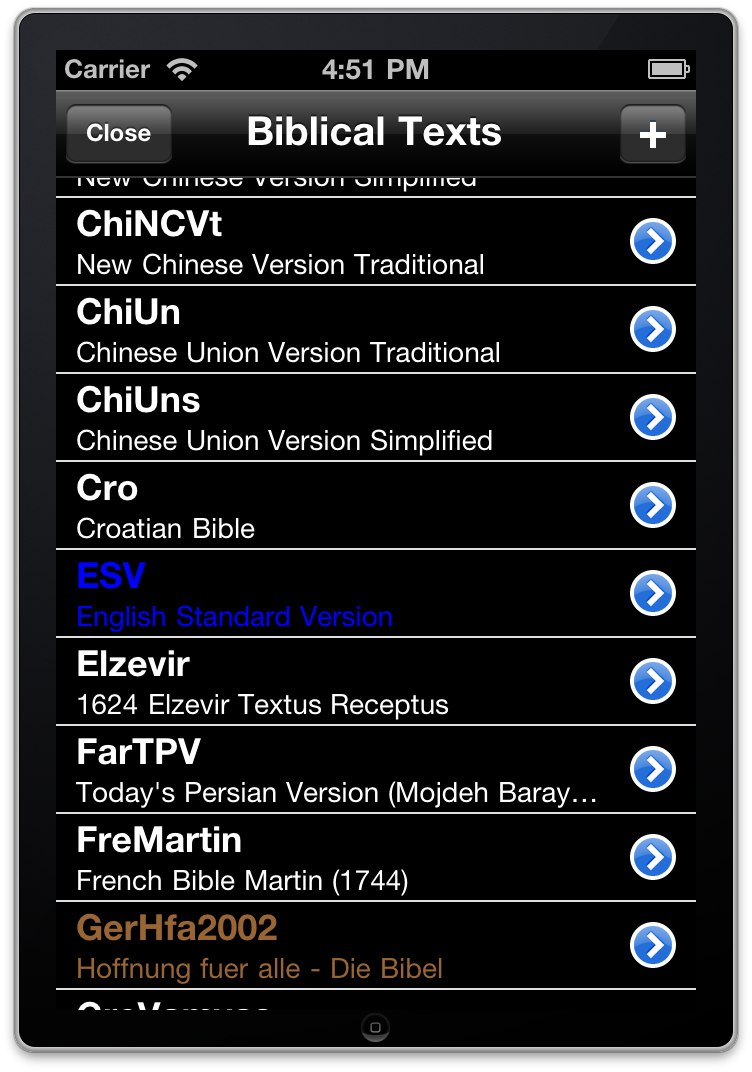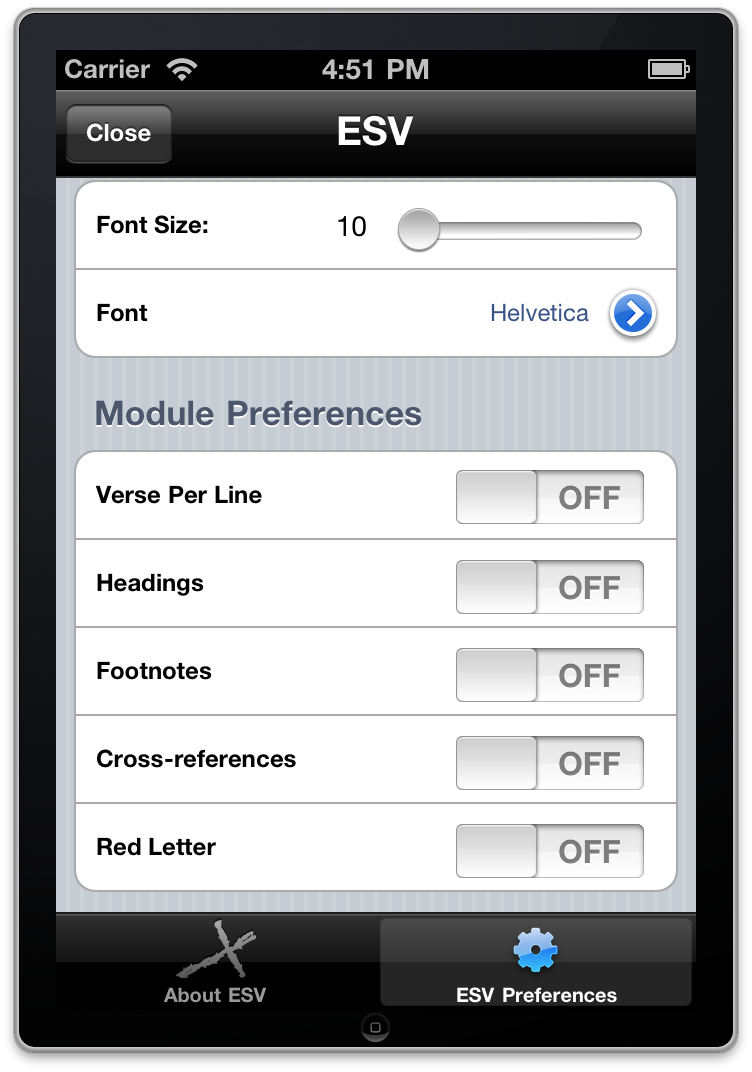 ----------------------------------------
PocketSword Developer
http://twitter.com/PocketSword